LATEST NEWS AND UPDATES
March 28 - April 14, 2013
Middendorf Gallery
Maryland Institute College of Art, Baltimore MD
December, 2011
Artforum review by Nuit Banai
of the show at the Photographic Resource Center, Boston University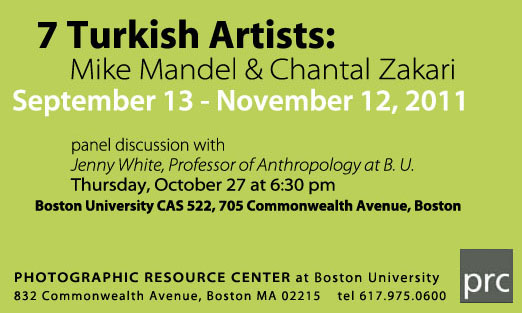 October 17, 2011
Boston Globe reviews "7 Turkish Artists: Mike Mandel & Chantal Zakari"
by Mark Feeney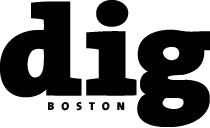 September 14 - 21
The Return of the Father - an artists' media intervention
download Press Release
contact for hi-res images: publisher@TheStateofAta.info

ISEA 2011 ISTANBUL
The 17th International Symposium on Electronic Art
Chantal Zakari will be part of 3 events during ISEA:

September 13-15, 2011
Mind The Gap presents the State of Ata book at Gallery 5533
September 16, 2011
Declaration of Sentiments/Gün
workshop faciliteted by Arzu Ozkal and Claudia Pederson
writings by Asli Akıncı Alper, Berna Ekal, Basak Senova, Burçak Bingöl, Chantal Zakari, Güneli Gün, Iz Öztat, Nazenin Tokusoglu, Nazmiye Halvasi, Nilbar Guures, Meltem Isık, Övül Durmusoglu, Özlem Özkal
Book Launch at 6:30 pm
Easy Home Istanbul Tünel
September 17, 2011
Short: Circuit - Cross Border Communications in New Media Between US and Turkey
chaired by Patrick Lichty
with Ali Miharbi, Eden Ünlüata, Claudia Pederson, Burak Arikan, Iz Öztat, Chantal Zakari
Sabancı Center, Levent campus, Room 3

September 18, 2011
1:00 - 2:30 pm
Mind The Gap panel discussion with
Kerry Doyle, Karin Hansson, Chantal Zakari, Claudia Costa Pederson, Arzu Ozkal, The WRMC Collaborative
moderated by Alexia Mellor
Sabancı University, Levent campus, Room 4
July 2011
Journal of Association for Modern and Contemporary Art of the Arab World, Iran and Turkey
review by Berin Golonu

May 11, 2011
Mashallah News- A Middle Eastern art blog reviews The State of Ata by Clément Girardot

April 5, 4:15 - 5:45
School of the Art Institute of Chicago
room 2M, Graduate Performance Space
February, 2011
Historian and member of the Institut Français d'Etudes Anatoliennes, Etienne Copeaux reviews the book in his blog. (for francophones)
Also check out Etienne's books published in Turkish by Iletisim:
"Taksim! Bolunmus Kibris 1964-2005" and "Tarih Ders Kitaplarinda (1931-1993) Turk Tarihi Tezinden Islam Sentezine"
The State of Ata is on the photo-eye Best Photo Books of 2010 list

Our Spring 2011 schedule of artists' talk events:
Feb 18 - [Oakland] California College of Art
Feb 18 - [San Francisco] Photo Alliance at the San Francisco Art Institute
March 17 - [Boston] Boston College
March 22 - [Boston] Massachusetts College of Art and Design
April 5 - [Chicago] School of the Art Institute of Chicago
to book a talk please send an email to: publisher@TheStateOfAta.info
Wednesday, Nov 3, 2010 - 7 pm
artists' talk in New York City
International Center of Photography
1114 Avenue of the Americas
The Photographers Lecture Series
moderated by Phillip S. Block
to hear the lecture link to the ICP Photographers Lecture Series archive

September 29, 2010
The State of Ata is photo-eye book of the week

Book reading & Book signing trip in the South West
Oct 4 - University of Colorado, Boulder
Oct 5 - PhotoEye, Santa Fe
Oct 6 - University of New Mexico, Albuquerque
Oct 7 - Center for Creative Photography. Tucson
Fall 2010
Aperture issue #200 features an article by Aaron Schuman on Mike Mandel's "Baseball-Photographer Trading Cards" (1974)
Fall 2010
Leah Whitman-Salkin reviews "The State of Ata" for Kaleidoscope, free contemporary arts publication in Europe
get your free copy today - we are in the "publishing tips" section

September, 2010
Izmir MSC bulletin announces The State of Ata on their Arts&Culture section

August 26, 2010
Erkan Doganay reviews "The State of Ata" for Taraf, a national Turkish daily newspaper
"What does the image of Atatürk mean to Turks who live daily with it and for those who encounter it for the first time? There hasn't been a serious research on this subject until now: The State Of Ata, is a serious and extensive book that is the fruit of a 12 year collaboration between two artists."
read the entire article in Turkish
July, 2010
Homer bookstore in Istanbul will carry the book
Turkish residents can place an order directly with Homer Kitabevi
July 1, 2010
Artists' presentations and book signing event
Photo-Bookworks Symposium, July 1 - July 3 2010
Visual Studies Workshop
Rochester, NY
4 pm Artists talk
5 pm Book signing at the VSW Bookstore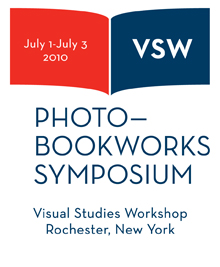 June 29, 2010



D.A.P.s blog features an interview with Mike and Chantal
read the interview here


May 2010
Photoworks UK review by Arzu Ozkal
"Mandel and Zakari deconstruct Turkish cultural myths during their unconventional journey chronicled in the pages of The State of Ata. It is a stunning collection of photographs (mainly taken by the couple), memoirs, interviews, documents, and documentation of small-scale interventions. The book represents not only the major ideological groups: Kemalists and Islamists, but also a wide demography of people from various backgrounds, belief systems, and ethnicities. The writers create the frame for a transdisciplinary dialogue among theologians, sociologists, historians and artists."
read the entire article

May 23, 2010
Au Fil Du Bosphore - Le Monde.fr by Guillaume Perrier
(French newsaper Le Monde's Istanbul blog)
"... un formidable ouvrage réalisé par Mike Mandel et Chantal Zakari. Le livre riche de nombreuses photographies prises sur plus de dix ans en Turquie est enrichi de textes sur le culte du fondateur de la République turque, Mustafa Kemal."


May 20, 2010
review in Des livres et des photos - LeMonde.fr by Maria-Karina Bojikian
(French newspaper Le Monde's photo blog)
"The State of Ata met en évidence la place centrale jouée par l'image du "père de la nation" dans les affrontements actuels entre les différents courants actuels de la société turque, militaires et les religieux notamment."


May 14, 2010
review in Conscientious by Joerg Colberg
"... learning about what holds a country together (or might tear it apart) has not been this interesting in a while! Impressive!"


May, 2010
Mike Mandel & Larry Sultan's Evidence is #5 on AbeBooks.com's The 10 Most Collectible Photography Books of All Time


May 8, 2010
Tugrul Tunaligil reviews" The State of Ata" for Vatan's, a national Turkish daily, Bizim Kahve art review section
"The Girl of the Republic is back after 13 years"
read the entire article in Turkish


April 29, 2010
Robinson Crusoe and YEM will carry the book in Turkey


Mine at Robinson Crusoe on Istiklal Caddesi, Istanbul

April 26, 2010
Hurriyet publishes the announcement of the publication of the book


April 25, 2010
Boston Globe: Jan Gardner reviews The State Of Ata in Shelf Life


April 22, 2010
Book Launch and Book Signing at the Museum of Fine Arts Bookstore, Boston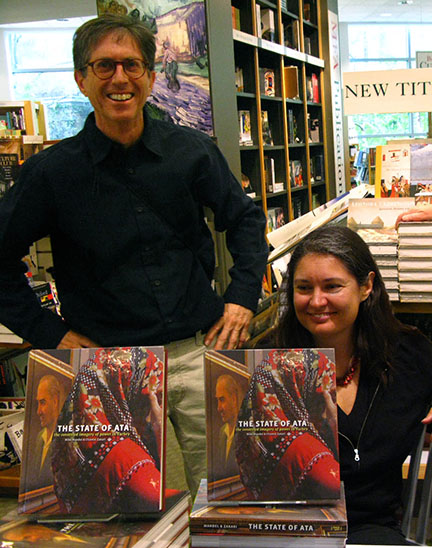 April 22, 2010
Lecture at the SMFA, 4 Photographers seminar class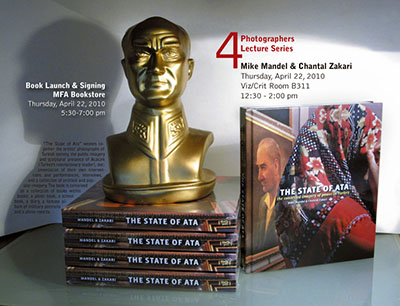 April, 2010
DesignObserver lists The State of Ata on its blog

March, 2010
Daylight magazine lists The State of Ata on its blog


January, 2010
Printing of the book by Tien-Wah Press in Singapore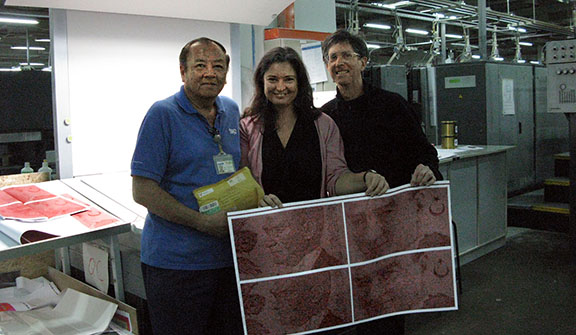 April - May, 2009
Exhibitions at Kennesaw State University, GA
more than 50 busts, photographs, oil paintings, videos, projections and large vinyl banners
see the images